24/7 Emergency Water Damage Repair in Wake Forest NC
Water damage doesn't wait until a convenient time to strike, it can happen any time of the day or night. A flash flood, sewage backup, broken appliance, or storm can happen without much notice, which is why it's good to have a water damage restoration company that is on call 24/7. Atlantic Restoration LLC in Wake Forest provides comprehensive, high quality, water damage restoration, water damage repair, and water damage cleanup in Wake Forest NC. Our professional water damage restoration technicians will come on site as quickly as possible to make sure the source of the water damage has been fixed, before we move on to our clean up, repair and water damage restoration services. Because we are fully licensed and IICRC certified, you can rest assure we will have your home back in it's pre water damaged condition quickly and the the job will be done right the first time. No job is too big for our crew, so call us at 919-710-4792 and get a free consultation on your water damage repair job in Wake Forest NC.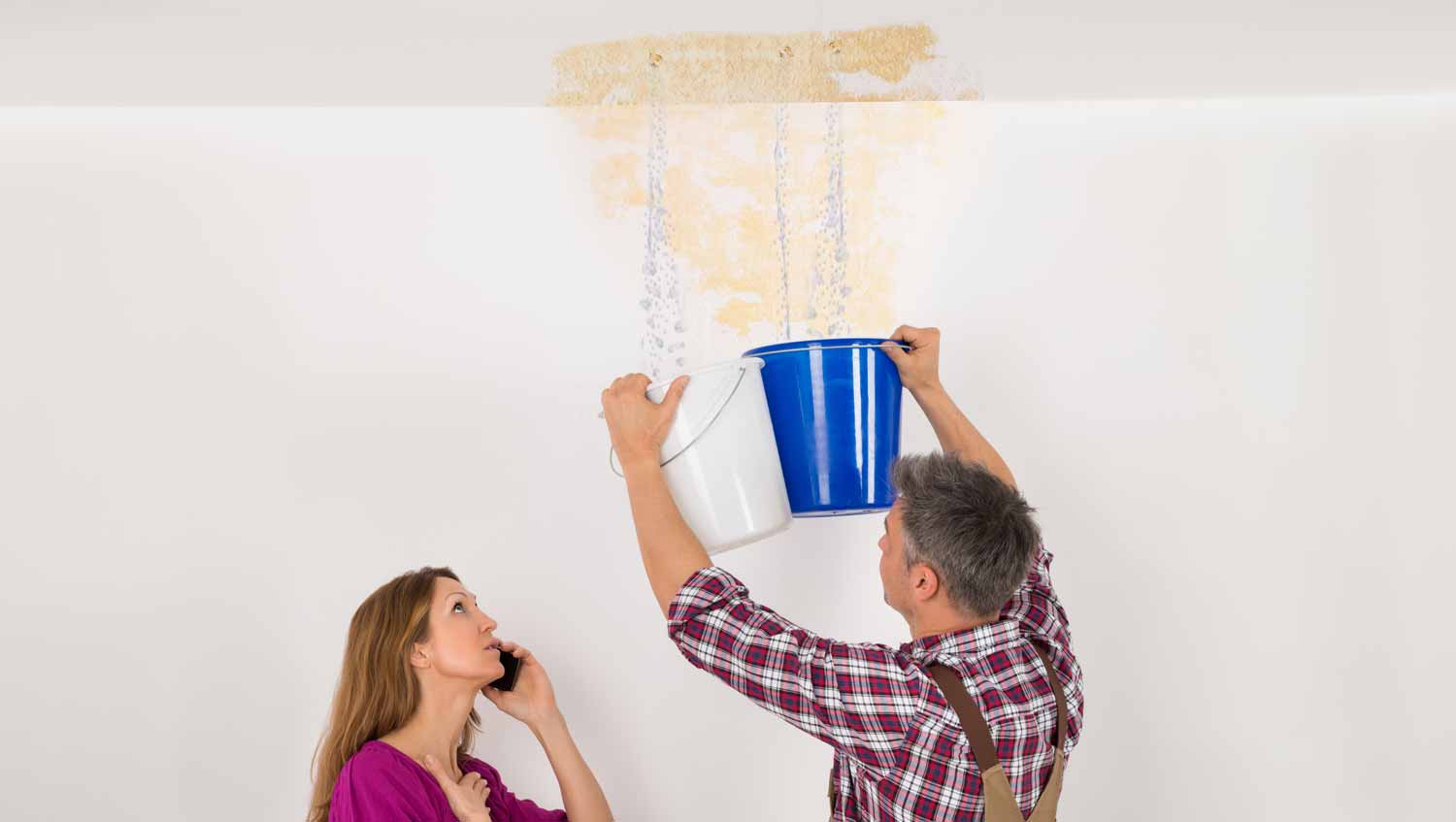 Atlantic Restoration's Water Damage Clean Up Process in Wake Forest NC
As soon as our team has arrived on location at your home or business, and we have stopped the source of the water damage, we will then begin to assess the damage. We will go through each potentially affected room in your home, or business, to look for signs of water damage. We'll remove any property we can, so it doesn't get more damaged, while taking notes for your insurance company about any items that have been destroyed. Then we will begin the  water dry out & extraction process. Once the room has been dried out, we will clean and thoroughly sanitize the area. We want to make sure any contaminants, like toxic mold, have been eliminated from the area. Finally, we will move on to the water damage repairs & restoration phase.
Wake Forest Water Damage Repair Company
Once the clean up is finished, we begin to repair your property to the state that you wouldn't even have known there was water damage to begin with. To do this, we start by repairing any drywall, trim, flooring, cabinets, and other items that can be repaired, if the damage is too extensive to certain items, we will help you replace what needs to be replaced. We'll make sure that new carpet is installed and a fresh paint of coat is put into any damaged rooms, all of this will be matched to the current style of your home or business. We'll be working closely with you every step of the way, so you know where we are in the Wake Forest Water Damage Restoration Process. Once we've completed repairing and restoring your property to it's pre water damaged condition, we will help you file the insurance claim so that you can rest assured everything is paid for. It's just one of the ways we show how much we pride ourselves on complete customer satisfaction. If you live in Wake Forest and need water damage restoration, call Atlantic Restoration LLC at 919-710-4792 or contact us online for a free estimate
CONTACT ATLANTIC RESTORATION LLC FOR WATER DAMAGE RESTORATION IN WAKE FOREST NC
If you are in need of water damage restoration in Wake Forest NC, Atlantic Restoration LLC is on call 24 hours a day, 365 days a year. We are fully licensed and have an IICRC certification, so you know that we do water damage restoration jobs right the first time. We have a service area that spans from Greensboro to the coast and everywhere in between, including: Henderson, Oxford, Bunn, Knightdale, Louisburg, Rolesville, Franklinton, Durham, Zebulon, Mebane, Burlington, Raleigh, Cary, Creedmoor, Garner & Beyond. We also provide basement flood repair, fire and smoke restoration, trauma and crime scene clean up, storm damage clean up, and mold removal in Wake Forest. Call us 24/7 919-710-4792 for a free estimate on Water Damage Repair in Wake Forest.