Wake Forest NC Board Ups & Tarp Placement Services
If your home has sustained storm damage, fire damage, water damage, or other types of residential damage that resulted in broken windows, doors, or roofing, contact Atlantic Restoration LLC. Our technicians can assist with professional tarp placement and board up services in Wake Forest NC and surrounding areas. These services will protect your home while it is being restored. Our technicians can also assist with preventative weatherproofing services. Tarp placement and board ups from Atlantic Restoration LLC will keep the elements out and provide security from trespassers. Contact a member of the Atlantic Restoration team today to learn more.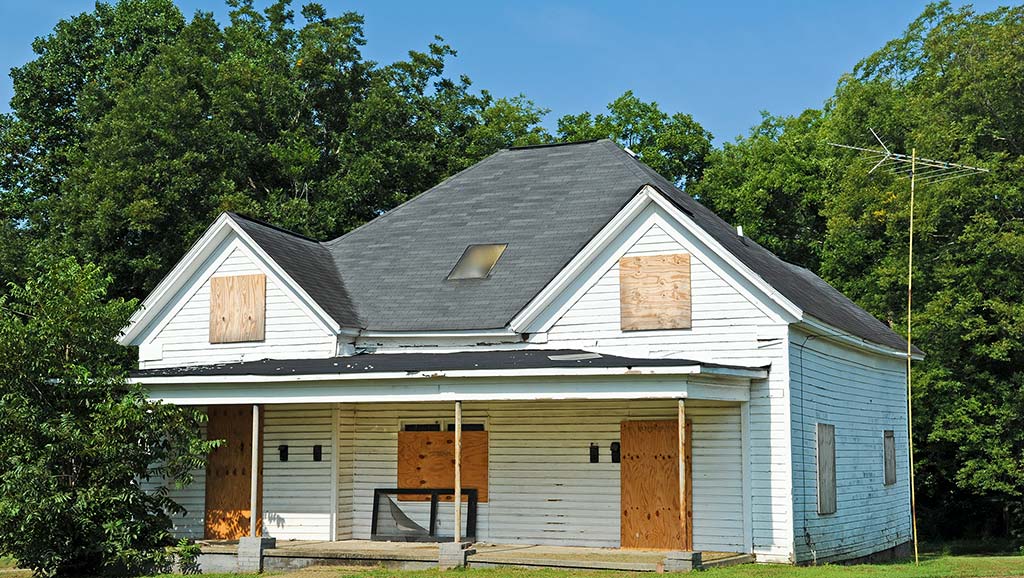 Preventative Weatherproofing Services
Atlantic Restoration LLC can also provide preventative services for your house. When hurricanes and other powerful storm systems are moving in, our team will secure your home to protect your belongings. Our board up and weatherproofing services prevent damage from ever occurring when storm damage threatens. Don't wait until the damage is done. Contact Atlantic Restoration LLC to protect your home with preventative weatherproofing services in Wake Forest NC and beyond.
Board Up & Weatherproofing Services We Provide
When you contact Atlantic Restoration LLC for board ups, tarp placement, or weatherproofing, a trained technician will discuss your specific needs and schedule a time to view your property. From there we will determine the best methods to use in preparation for or after damage has occurred. Atlantic Restoration LLC can provide these and other services in Wake Forest and surrounding areas we serve:
Board Ups of Windows & Doors
Tarp Placement for Roofs & Damaged Shingles
Winterization & Storm Preparation Services
Temporary Fencing, Temporary Power, & Temporary Relocation Services
CONTACT ATLANTIC RESTORATION LLC
Contact us online or call Atlantic Restoration LLC at 919-710-4792 to schedule an appointment for preventive weatherproofing and other tarp placement and board up services in Wake Forest NC. Atlantic Restoration LLC is your source for residential and commercial restoration needs in Wake Forest, Youngsville, Cary, Durham, Raleigh, Garner, Knightdale, Louisburg, Creedmoor, Mebane, Butner, Oxford, Bunn, Rolesville, Henderson, Burlington, Greensboro, and nearby areas we serve. Contact our team today for water damage, smoke and fire damage, storm damage, flood cleanup, mold remediation, and trauma cleanup 24 hours a day.