Water Damage in Wake Forest NC & Surrounding Areas
Water damage is one of the most common problems homeowners face and it can come from a number of sources. Water damage doesn't always come from a flood. It can also be caused from broken pipes, ruptured water lines in sinks, toilets, washing machines, etc. Atlantic Restoration has even worked on a home where the water damage was caused by a slow leak from a fish tank. One item that makes water damage different from other kinds of damage is that the longer the water damage remains in the home, the worse the damage becomes. This can lead to other unwanted issues such as mold remediation and repair. Call Atlantic Restoration at the first sign of water damage and our trained professionals will start to work immediately to get your home back to normal.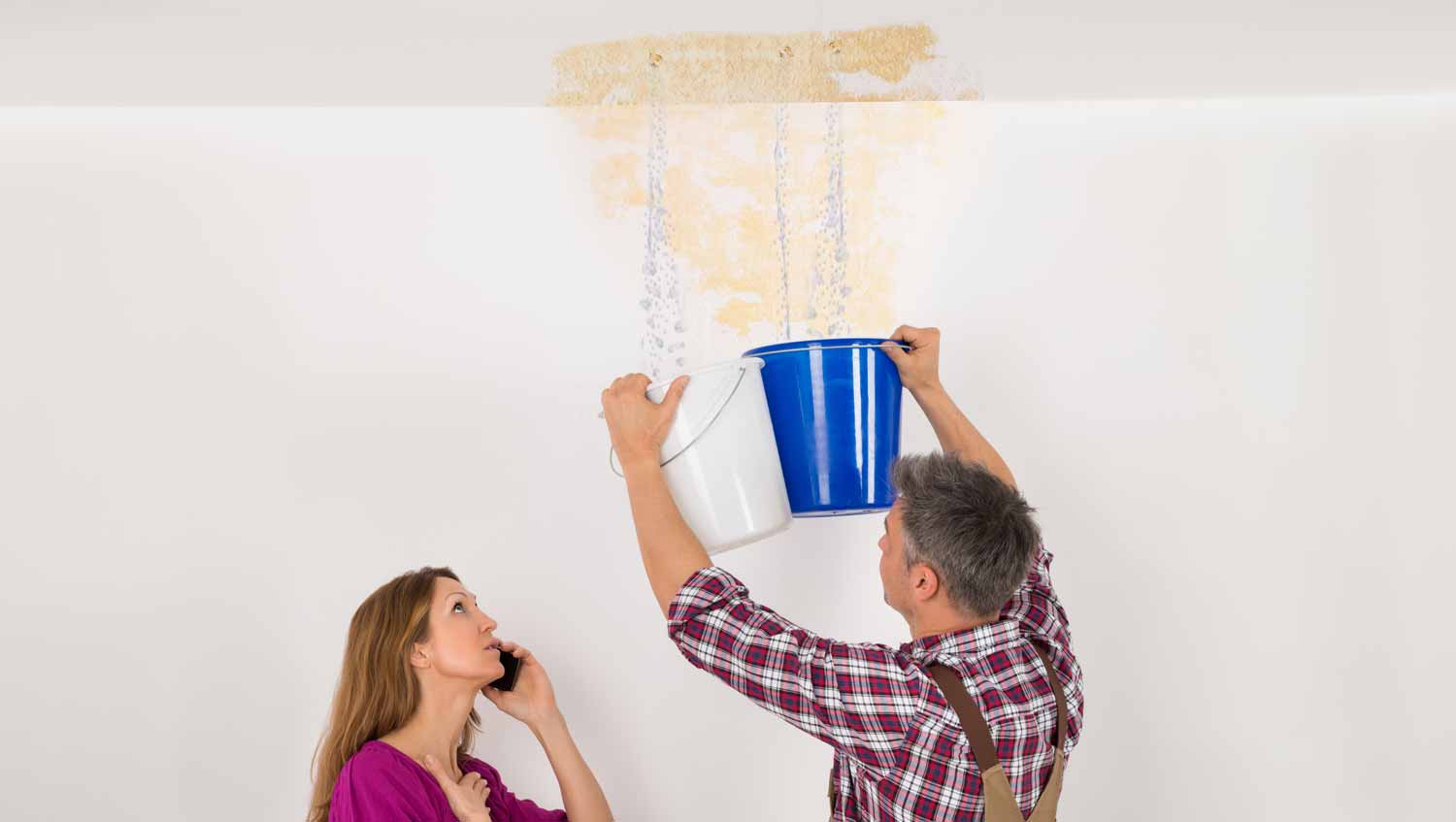 Water Damage Cleanup
A technician from Atlantic Restoration LLC will be on site quickly to prevent further damage from occurring. We quickly get to work repairing broken pipes or sewer lines and normalizing the humidity in your home to prevent further issues from developing. Once your property has been stabilized, we get to work on water damage cleanup services. Standing water and debris is removed, and the entire area is completely cleaned and sanitized. Atlantic Restoration LLC uses hospital grade chemicals when performing water damage cleanup. The solution we use is powerful enough to kill bacteria, viruses, and other harmful substances on contact. Our chemicals are also safe for you and your pet.
Water Damage Repair in Raleigh, Wake Forest & Beyond
Once your area is clean and clear, Atlantic Restoration LLC gets to work on water damage repair services. Our team of expert water damage technicians can repair drywall, ceilings, carpet, flooring, trim, cabinets, and any other areas damaged by water. The technicians at Atlantic Restoration LLC are expert craftsman, capable of making needed repairs that will stand the test of time. The end result is the complete restoration of your property to the condition it was in before water damage occurred. No matter your water damage needs, contact the team at Atlantic Restoration LLC for water damage repair and restoration in Oxford NC and other locations we serve.
CONTACT ATLANTIC RESTORATION LLC
Contact us online or call 919-710-4792 for water damage cleanup, water damage repair, & water damage restoration in Oxford NC. Atlantic Restoration LLC is always on call for flood cleanup, water damage to roofs, sewage backup cleanup, and other water damage needs in Oxford and surrounding areas we serve. Contact us now in Knightdale, Raleigh, Cary, Durham, Youngsville, Louisburg, Greensboro, Creedmoor, Oxford, Garner, Rolesville, Mebane, Bunn, Henderson, Butner, Burlington, and beyond.